Sometimes convention speakers depart from their scripts, but Smith's line "I blame Hillary Clinton personally for the death of my son" was in the text of her prepared remarks distributed in advance to the media.
"I blame Hillary Clinton", she said.
The "13 Hours" co-author said the USA consulate in Benghazi, which covered an estimated eight acres, was guarded by just five diplomatic security officers as a result of Clinton's foreign policy with Libya. Smith said, apparently noticing one of the signs waving in the audience that declared, "Hillary Clinton for Prison".
Sean was working as an IT staff in the USA compound in Benghazi.
Despite Smith's heart-wrenching speech, fact-checkers have been unable to conclude that Clinton actually lied to her.
Pat Smith spoke at the Republican National Convention about the death of her son Sean on Monday night at The Q. Sean Smith left behind his wife, Heather, and two children, Samantha and Nathan, now 10 and 11, respectively. "We were scrambling to get information that was changing literally by the hour", she said with regards to how they dealt with the situation in Benghazi, per Breitbart. "I blame Hillary Clinton personally for the death of my son - personally".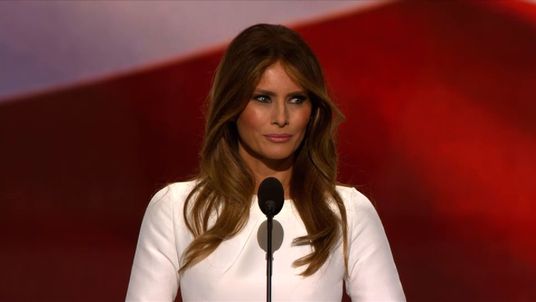 Video Did Melania Trump Copy Michelle
She claims - and claimed in her speech Monday - that Clinton lied to her in a private gathering on the day her son's casket was returned to the United States, telling her that the attack was part of widespread protests over a YouTube video that Muslims found blasphemous and not an independently executed terrorist assault.
But Democrats never invited Sheehan to speak at a national convention; never gave the party's official imprimatur to her harshest sentiments.
"I don't care what that woman up there, that mother has felt", Matthews expressed. The two men and Smith all support Trump for president.
"Hillary Clinton is a woman, a mother and a grandmother of two". How could she do this to me?
"Donald Trump is everything Hillary Clinton is not", she said. "He is blunt, direct and strong. It's about opportunities. Opportunities taken when we defied stand down orders and opportunities squandered when Hillary Clinton failed to protect her people on the ground", Tiegen said.
"If Hillary Clinton can't give us the truth, why should we give her the presidency?" she asked.
More news: Police monitoring Black Lives Matter protests in Nevada