The upgrade is a recognition of the reform process in India, particularly in the last 3-4 years, in which structural reforms placed India on a high growth trajectory, he said.
Prior to this rating action, HDFC Bank's BCA and ratings were constrained by India's previous sovereign rating of Baa3 given the bank's significant exposure to the government in common with other Indian banks.
Taking on the detractors who blamed the Goods and Services Tax (GST) and demonetisation for destroying businesses, Jaitley said reformative steps including GST and noteban contributed in the betterment of the ratings.
"It is encouraging that there is an global recognition and this firms our determination to follow the path that we have embarked upon", he said.
Moody's Investors Service has upgraded the long-term ratings of India's four financial institutions to Baa2 from Baa3.
The government had successfully implemented the Insolvency and Bankruptcy Code (IBC) 2016, recapitalisation, and setting up of the RBI's Monetary Policy Committee.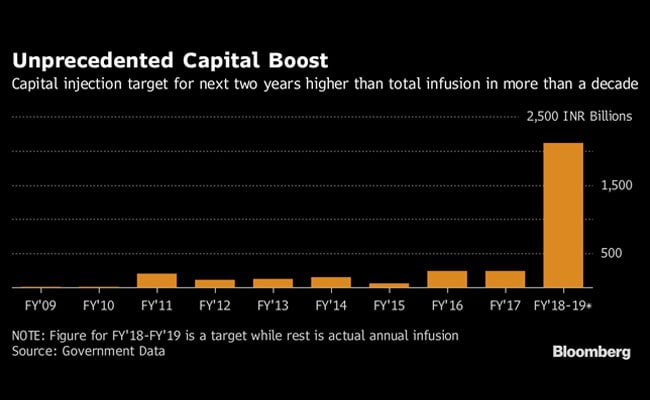 In 2015, the rating outlook was changed to "positive" from "stable".
"It is an upgrade which has happened after 13 years".
"Introduction of Aadhar, recapitalization of public sector banks, smooth transition of GST and demonetization have all been landmark reforms", he said. The country's sovereign rating has now moved a notch above Baa3, the lowest investment grade and just a level above junk rating, to Baa2. The agency raised doubts about the country's debt levels and fragile banks, and declined to budge despite the government's criticism of its rating methodology.
Stating that reforms will foster sustainable growth, Moody's said government is mid-way through a wide-ranging programme of economic and institutional reforms.
Finance Minister Arun Jaitley on Friday termed Moody's upgrading India's sovereign rating after 13 years as "belated recognition" of all the reforms taken by Prime Minister Narendra Modi-led-NDA government in last few years.
Rejoicing at the news, the Rupee opened with its biggest gain in four years at 64.72/USD.
More news: The Trump-Duterte drug war tango